Emergency Medical Technicians
w w w . o l n e y e m s . c o m
Olney Ems is a Critical access hospital based service. Our primary response area is approx. 900 square miles in the northern portion of Young County. We provide 911 and non-emergency service to City of Olney, and the surrounding area. We provide 24/7 coverage to a population of approx. 3,500 with a full time staff. Olney EMS has 3 Ambulances in our fleet, of which 2 units are staffed 365 days a year, with the 3rd unit held in reserve until the need arises. Often we utilize our part-time personnel and the reserve unit to assist other services with transfers. This is all possible with the PRN employees we currently have on staff.

In the Early 1990's Olney EMS became part of the Olney Hamilton Hospital District. Since then we have seen a great change in the health care industry and in our community. Our goals are to be the best service anywhere. Olney EMS utilizes advanced protocols and treatments not seen in smaller services. Our medical director is Dr. Mark Mankins. Our current protocols are available on our web page. We invite you to look them over and see the level of care and treatment we provide to our community.
Olney EMS continues to develop relationships with First Responder Organizations in Megargel, Loving, and individuals in and around the service area. Supporting those organizations and individuals is a benefit to Olney EMS, but more importantly, to the citizens that receive more prompt care in far rural areas and multi-casualty situations. We greatly appreciate their community spirit and involvement.
Community CPR and First-Aid classes are held monthly by our staff as part of our commitment to accident prevention. In 2009 we partnered with the Olney Fire Department, Olney PD and several other agencies to provide a Shattered Dreams program for our High School students. In 2011we partnered with Vernon College and 2016 with Ranger College to host basic EMT courses funded by the Texas A&M, Texas Engineering and Extension Service or local grant sponsorships. Future opportunites are being planned.

Air-Evac is our primary air medical transport service. Careflite is also another air medical service we can utilize when needed. Both of these services are a true asset to us and the community. We will update our photo's as they become available. Please feel free to send an e-mail to us if you have any questions.
Olney EMS
Mobile Intensive Care
EMS Organization of the Year
for TSA-C NTRAC 2014
EMS Director
Bruce Sutton - 61
Medical Director
Mark Mankins, MD
Emergency Medical Technician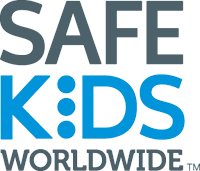 PRN Personnel
EMT-Intermediates or Advanced EMT